Science Slam
Young and senior researchers are invited to consider joining for the FEPSAC 2024 Science Slam, where the complexity of sport and exercise psychology research is transformed into accessible and enjoyable presentations. This event invites researchers to step out of the academic sphere and connect with the audience through humor and simplicity. Participants are encouraged to present their scientific findings with a twist, making their rigorous research resonate with attendees in an unexpectedly delightful way. If you have the ability to translate research findings into engaging stories and theoretical concepts into relatable narratives, the Science Slam awaits your contribution.
Applied Slam
The Applied Slam at FEPSAC 2024 is a showcase for practitioners who excel in applying evidence-based sport psychology in the field. This is your opportunity to demonstrate how theoretical principles are translated into practical outcomes with athletes and teams. We are looking for engaging storytellers who can share their experiences and insights into the application of sport psychology, highlighting both their successes and the humorous realities of hands-on practice. If your expertise lies in bridging the gap between research and practice with measurable impact, we invite you to share your journey at the Applied Slam.
Voting System We will have a combination of audience votes via smartphone and of committee votes:
• 70% Audience
• 30% Committee (each of the 6 committee members weighing 5% of total votes of the audience)

The best Science Slam and the best Applied Slam contributions (one for each category) will be awarded a prize by the Congress host.
Coaching – Science & Applied Slam
In the run up to the FEPSAC 2024 Science & Applied Slam, we're offering a unique coaching opportunity designed to help you shine on stage. The focus will be on the essentials: making your presence felt, connecting with the audience, and sharing your knowledge in a way that sticks. You'll learn how to lay out your ideas clearly, add a pinch of humor to keep things interesting, and tell your facts and findings into stories that speak to everyone. We'll also work on using visuals that support your words and mastering the rhythm of your speech for maximum effect. This coaching is all about giving you the tools to turn your presentation into a performance that informs, entertains, and stays with the audience long after you've left the stage.
Sylvain Laborde brings a large Science Slam experience with him to the coaching role for the FEPSAC 2024 Science & Applied Slam. With an extensive background in delivering engaging Science Slams across Europe, he has mastered the art of making complex concepts approachable and exciting. Winning Science Slam awards in various languages, Sylvain has demonstrated his ability to adapt content for diverse audiences. He is very excited to help the FEPSAC Science & Applied Slams participants to present their work in a compelling and relatable manner.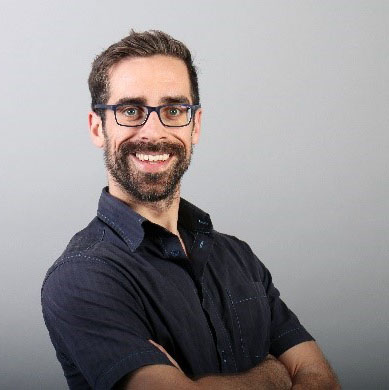 Sylvain Laborde – Our Coach for the Science & Applied Slam FEPSAC Congress 2024
General information

• The submitted abstracts must contain a title (maximum 20 words)
• Maximum length should not exceed 300 words. APA format, including citations but without list of references (References, tables, or pictures cannot be included in the abstract)
• The submitted abstract must be divided in the following sections:
o Objectives
o Methods
o Results
o Conclusion
• The submitted abstract for the Applied Slam should offer opportunities for practitioners to share their professional practice strategies in a unique way. Evidence-based practice abstracts will be given priority.
• The language of submissions and presentation is English. Please note that if English is not the author's first language, we recommend that the abstract is checked by somebody who is fluent in English prior to submission (Language editing will not be provided)
• The first author of an abstract is the presenter of this contribution at the FEPSAC 2024 congress
• To aid anonymized reviewing please ensure there is no identifying information in your abstract
• The Scientific and Applied Program Committee may reassign submitted presentations between formats at its discretion
• It is not allowed to submit this abstract to the general abstract submission for scientific program. In case your abstract will be rejected, it is not possible to present this abstract in other sessions of the conference
Submission process
To submit your abstract you must create a submission account. The system will first ask you to complete the first author's contact details. As soon as all the details have been completed, the "abstract submission" tab will appear, and the submission process can be started. Abstracts can then be entered, saved as drafts, or be submitted. Once an abstract has been submitted, no further changes or amendments are possible. For abstract submission, we need to collect the first author's contact details. We guarantee that all the given information will be used for the correspondence regarding the abstract submission only. The data is stored for no other purpose and will not be used in another way.
Step 1 - Abstract Title and Presentation Type
You enter the title of your abstract here, please use upper and lower case, do not put a full stop at the end.
Choose your presentation type:
- Science Slam
- Applied Slam

Science Slam & Applied Slam
The Science and Applied Slam is a special form of an oral presentation that reaches a broad audience. It offers funny and creative, but still informative, scientific, and applied presentations of up-to-date and original research. For example, participants can present their own work in an ironically humorous way using different objects, singing, dancing, etc.
In addition to the regular abstract submission in text format, applicants must send a video of themselves presenting the content of their presentation in 60 seconds.

Deadline for video sending: April 15th, 2024
A Science and Applied Slam Committee will select the three best Science Slam candidates and the three best Applied Slam candidates who will present their work during the Congress. The duration of the presentations during the congress: 10min, + 2/3min questions from the Committee.

Step 2 – Topic
Please choose here to which topic your abstract fits best.
1. Best practice
2. Built environment
3. Business
4. Clinical sport psychology, clinical issues in sport and physical activity
5. Coaching
6. Cognition
7. Consulting/ counselling
8. Crisis
9. Cultural sport psychology
10. Daily life
11. Decision making and judgement
12. Developmental/ lifespan perspectives
13. Elderly
14. Elite sports and expertise
15. Emotion
16. E-Sports
17. Ethics in applied settings
18. Ethics in research (open science)
19. Exercise and COVID-19 Pandemics
20. Exercise psychology
21. Group dynamics and team sports
22. Health
23. Human factors
24. Leadership
25. Mental skills training
26. Research methods (incl. qualitative & quantitative)
27. Moral action
28. Motivation
29. Motor control and learning (incl. ecological and dynamic approaches)
30. Motor development
31. Movement
32. Neuroscience
33. Non-traditional applications
34. Pedagogical psychology
35. Perception & attention
36. Performance enhancement (e.g., doping, neuro-enhancement etc.)
37. Personality
38. Physical activity
39. Physical literacy
40. Professional development and mentoring
41. Psychophysiology
42. Psychodynamic, systemic and hypnotherapeutic issues
43. Organizational development and quality management
44. Military, police and tactical populations
45. Music, Dance and Performing Arts
46. Self
47. Sexual violence, sexual harassment and sexual abuse
48. Social and cultural diversity (e.g., migration, ethnicity)
49. Social cognition
50. Social psychology
51. Sports injury, prevention and rehabilitation
52. Sports neuropsychology
53. Sports psychology and world events (e.g., Zika, COVID-19)
54. Sports psychiatry and sports psychotherapy
55. Surgery
56. Talent identification/ development
57. Transitions in and out of sport/ dual career
58. Well-being and quality of life
59. Youth
60. Other topics
Step 3 – Authors and Affiliations
The first author is automatically in the system as the presenting author. You may change this information if necessary and then add additional affiliations and co‐authors by clicking on the corresponding buttons.
Step 4 – Abstract text
Here you can enter your abstract text. Please enter the text only, no title, no authors (these are taken from the information entered above).
Step 5 – Review
Please check again whether all details are correct. Any sections that are still required to be completed for submission are marked in red.
Step 6 – Submit
This will only be possible if all previous steps have been completed. Please note: Once your abstract has been submitted no more changes are possible since it is directly forwarded to the reviewers. The corresponding author will receive an automated email confirming the abstract submission was successful and the abstract has been forwarded to the reviewers.
Please, note that only the abstracts of registered presenting authors will be inserted in the program. The registration to the congress is considered completed only upon payment.
For any issues during the submission procedure, please write to fepsac2024@cmi.at.